Why did Keith Davis Jr. endure five trials?
In June of 2015, an innocent Keith Davis Jr. was cornered by police in a West Baltimore garage where they shot at him 44 times, striking him 3 times. Although Keith Davis Jr. miraculously survived, he's endured several trials, no lasting convictions and years of incarceration.
Baltimore's state attorney Marilyn Mosby protected the officers who shot Keith and then prosecuted Keith for crimes he did not commit. For more than 5 years, Keith has been the victim of inconsistent testimony, tampered evidence, and unjust trials.
Keith Davis Jr. is not a convicted murderer.
The many trials of Keith Davis Jr.
Baltimore Magazine recently highlighted Keith's situation in an in-depth article from their November 2021 issue.

Read the article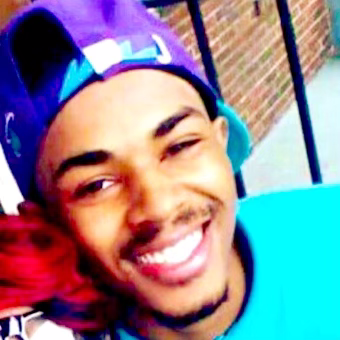 A 5+ year saga
What started as a case of mistaken identity in 2015 has turned into a miscarriage of justice by state's attorney Marilyn Mosby's office, resulting in 5 trials: 2 mistrials, 1 acquittal, 2 overturned verdicts and a 6th trial to begin in May of 2022.
Armed Robbery Trial
Keith was acquitted of 15 charges, as every eyewitness described a man that was not Keith. The jury only found Keith guilty of constructive possession -- the crime of being near a gun. Remember, the gun was never fired.
Murder Trial I
The first murder trial ended in a hung jury, with 11 jurors voting Not Guilty. The only known witness to the murder (who died before trial) consistently gave a description that did not match Keith.
Murder Trial II
The second murder trial returned a guilty verdict that was later overturned by the judge at sentencing when she learned the prosecutor's key witness, a professional jailhouse informant, was introduced into the trial without providing the defense, the jury, or the judge herself, with the true background on the informant.
Murder Trial III
The third trial ended with a hung jury. In this trial, a surveillance video suddenly appears that showed the murder victim immediately before his death and a suspect. The state withheld this video in all prior trials, claiming that it had no evidentiary value. Suddenly, in this trial it not only had value but the State now claimed that the video shows Keith.
Murder Trial IV
The fourth murder trial ended in a guilty verdict that was later overturned due to the judge refusing to allow the appropriate and required pre-trial questioning requested by the defense.
Heard enough?
Take Action
Flimsy evidence and inconsistent testimony.
Inconsistent and false testimony from police and flimsy evidence has led to a 1 acquittal, 2 mistrials, and 2 overturned verdicts.
Multiple juries have either acquitted or overturned verdicts in his case, and yet Marilyn Mosby continues to try everything to convict Keith Davis Jr.
The gun they claimed Keith used in the murder was never fired.
Why does this matter?
It is not possible for a gun that was never fired to commit a murder via shooting. The State's own experts acknowledge that the gun was never fired, no gun residue was ever found inside of the suspected murder weapon. And the only bullets and casings from the garage were from police-issued weapons.
The fingerprint analysis apparently tying Keith to the gun was completed in only 6 minutes.
Why does this matter?
The fingerprint analyst testifies that she leaves her office, goes to evidence control to retrieve the gun, returns to her office, conducts an elaborate process that involves manually tracing the fingerprint loops, in an all-but-impossible 6 minutes. Later, she remarks that she has no notes to describe this process.
No DNA evidence linked Keith Davis and Kevin Jones.
Why does this matter?
Despite repeated DNA tests, there is no DNA test that links Keith Davis Jr. to Kevin Jones. During the trials, the State infers that there is DNA evidence in this case that is a link but that is simply untrue.
And it gets worse.
In reviewing court transcripts, interviews, and other relevant documents, we've uncovered 209 problems and lies made during the trials of Keith Davis Jr.'s case that prove his innocence.
Select a dot below to explore.
Read the full press release
Expert Quotes
What do the experts have to say about the case? Read what they said below.
Prof. Colin Miller
Professor of Law at the University of South Carolina, Editor of EvidenceProfBlog and co-host of the Undisclosed Podcast
"As he faces a sixth trial next year, Keith Davis Jr. will become just the second person in U.S. history to be tried this many times for the same incident. This case — like the case of Curtis Flowers, a Mississippi man who endured six trials and spent more than two decades behind bars before his charges were dropped — is troubling because of what appears to be strong evidence of police and prosecutor misconduct."
Prof. David Jaros
University of Baltimore School of Law
"The troubling twists and turns of Keith's case naturally raise concerns about the integrity of a future verdict, particularly on the heels of four separate mistrials or reversals. Some of the most concerning aspects of his case include a conveniently-discovered gun that deflected from a police-involved shooting just after the death of Freddie Gray, a discredited jailhouse informant, dubious forensic evidence and an independent review board's finding that police not only used excessive force in Keith's arrest but gave contradictory statements about shooting him."
Prof. Jeff Kukucka
Associate Professor of Psychology at Towson University
"Despite its reputation, forensic science is all too often like the 'wild wild west,' and firearms examinations are no exception. It's hardly an exact science. In many cases, we simply don't know if examiners can actually do what they claim they can do — like match a cartridge to a specific firearm — because it's never been proven, and because their opinions are rarely challenged without any self-correcting mechanism to root out the problems. It can be a valuable tool when done right, but when mistakes are made it can—and has—led to devastating miscarriages of justice."
Take Action.
Join in the fight to free Keith Davis Jr. and demand all charges be dropped so this injustice is exposed and can't happen again.
Volunteer with us.
Want to get involved on the ground to help us do this impactful work?
Sign Up Now
Action One
Contact State Attorney Marilyn Mosby
(443) 984-6000
Demand Marilyn Mosby to stop the wrongful prosecution of Keith Davis Jr. and set him free.
Action Two
Contact Baltimore Mayor Brandon Scott
(410) 396-4900
Tell Mayor Scott to immediately address the deficiencies within the Baltimore City Police Department to ensure that this never happens to anyone else ever again.
Resources
Related Resources
Contextual Resources
As COVID-19 Permeates Prisons And Jails, Baltimore Defendants Continue To Be Held Without Bail
Jul 14, 2020 –
The Appeal
As An Enemy
Feb 18, 2021 –
CulturalDC
Joy James: The Architects of Abolitionism
May 6, 2019 –
Brown University